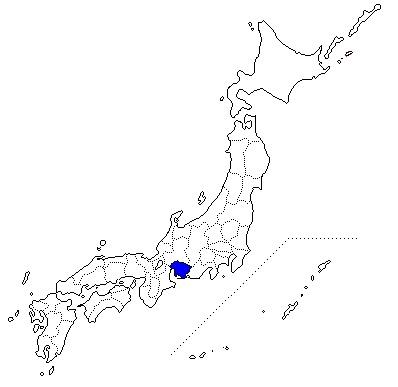 Aichi Prefecture is located approximately in the middle of the Japanese archipelago, with the Pacific Ocean on its southern shores. The prefecture spans an area of about 5,170 square kilometers and has a population of approximately 7.5 million. The weather in Aichi is moderate all year round, with the annual mean temperature about 16 degrees centigrade.

Wide plains run from the west to the southeast, incorporating the Nagoya metropolitan and Higashi Mikawa city zones. These areas are known for their prosperous manufacturing sector, which includes automobile and machine tool industries. These industries have developed rapidly and show balanced growth with the more traditional textile and ceramic industries. In fact, the monetary value of product shipments from Aichi Prefecture has led Japan every year since 1977.

Aichi possesses world-class industrial strength supported by its quality manufacturing sector, as well as a vigorous economy and flourishing culture. Building further on such regional advantages, Aichi will continue to thrive as a major center for international exchange.